SETUP GUIDE FOR SALESFORCE AS IdP
STEP 1:
Log into salesforce and go to Setup.
From the left pane, select App Setup » Create » Apps.
Under Connected Apps, select New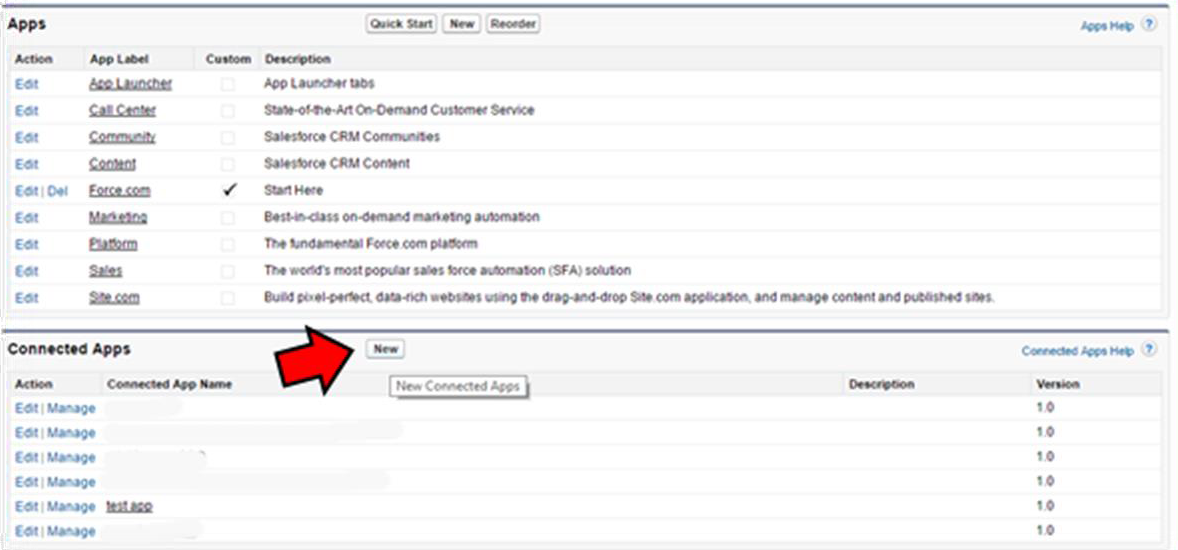 STEP 2: Enter Connected App Name, API Name and Contact Email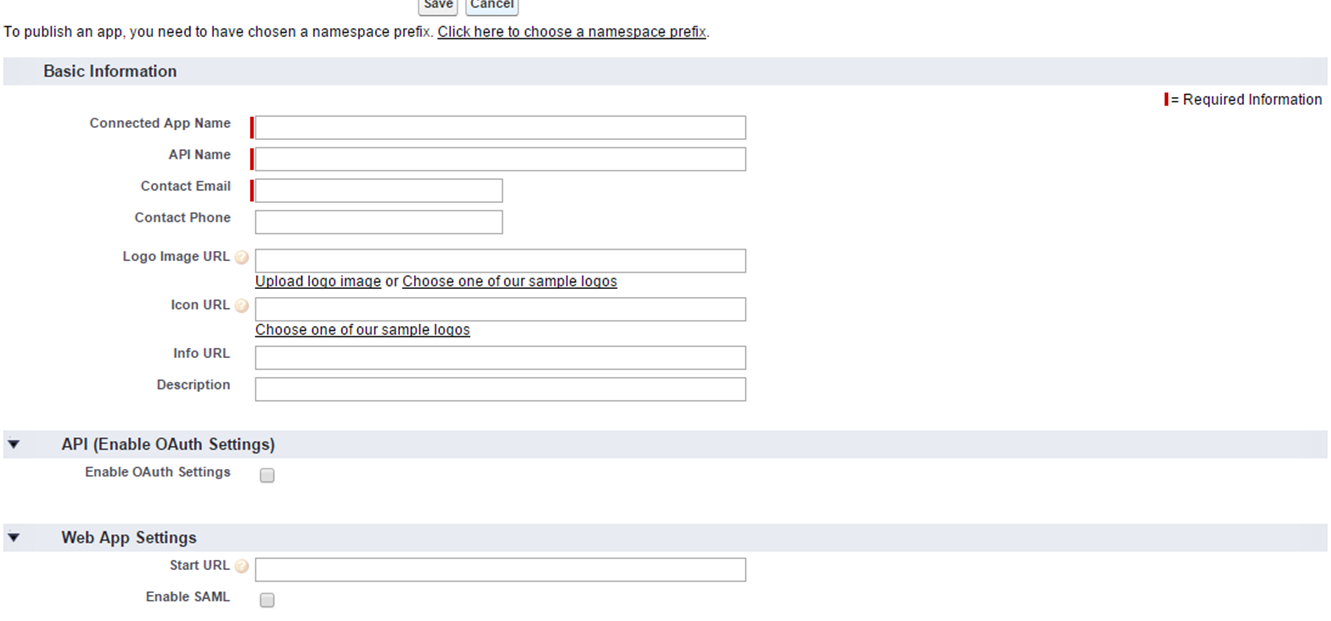 STEP 3: Under Web App Settings, check the Enable SAML checkbox and enter the following values:
| | |
| --- | --- |
| ACS URL | ACS (AssertionConsumerService) URL from Step1 of the plugin under Identity Provider Tab. |
| Subject Type | Username |
| Name Id Format | urn:oasis:names:tc:SAML:2.0:nameid-format:persistent |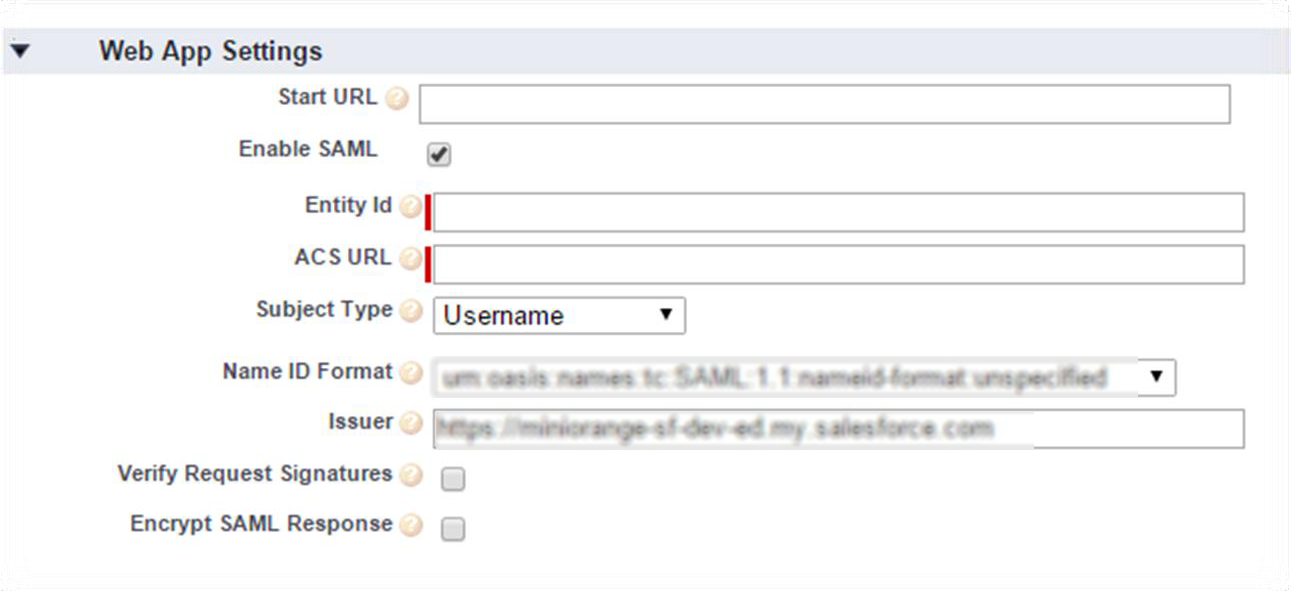 STEP 4:
Now from left pane, under Administration Setup, select Manage Apps » Connected Apps
Click on the App you just created.
Under Manage Profiles, Select the profiles you want to give access to login through this app.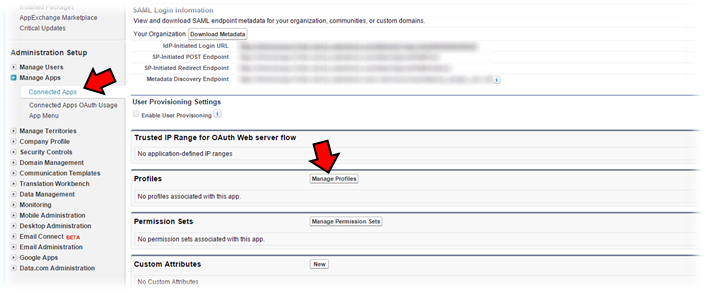 STEP 5:
Under SAML Login Information, click on Download Metadata.
Open the downloaded file in some browser like chrome, firefox, IE
Search for "ds:X509Certificate" tab and copy the entire string under this tag. String would be like this: "MII...."
Keep this certificate value handy for next steps

STEP 6: In miniOrange SAML plugin, go to Service Provider tab and enter the following details:
| | |
| --- | --- |
| Identity provider Name: | Salesforce |
| X.509 Certificate | Paste the certificate value you copied from the Metadata file. |
| Response Signed | Checked |
| Assertion Signed | UnChecked |
We offer Security Solutions of Single Sign-On, Two Factor Authentication, Fraud Prevention and much more.
Please call us at +1978 658 9387 (US), +91 77966 99612 (India) or email us at info@xecurify.com