About Clever
Clever is an application which delivers clean data and simple logins to many student information systems like Benchmark education, Big Ideas Learning, Learning.com and so on. Students and teachers can use these learning resources through Clever. But if the user is accessing other learning applications using Clever, Single Sign-On saves login time, offers ease of access and eliminates the need for maintaining the number of passwords.
Challenge
Users often desire to Single Sign-on to other learning resource applications, which are not accessible through Clever. Unable to log in to other application from Clever decelerates collaboration between businesses. The user desires to log in just with one click without maintaining the number of passwords since it improves the speed of access and provides the better user experience.
Solution
miniOrange has developed a plugin which enables the user to login using Clever credentials. Due to the integration of OAuth Client Plugin, it ensures that the user can log in to learning resources easily.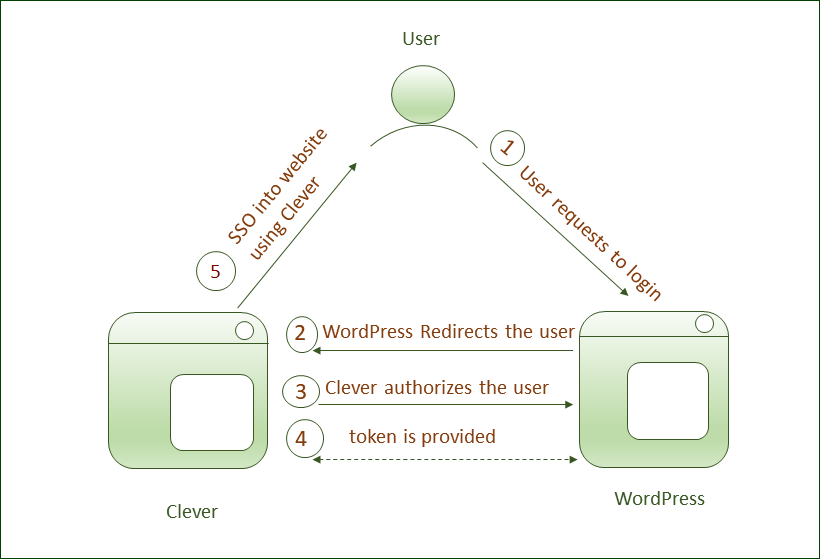 Steps to configure OAuth client plugin with Clever
Obtain Client Id and Client Secret from Clever.
Configure your miniOrange OAuth plugin with Client Id, Client Secret, OAuth endpoints and scope.
| | |
| --- | --- |
| Scope | read |
| Authorize endpoint     | https://clever.com/oauth/authorize |
| Access token endpoint | https://clever.com/oauth/tokens |
| Get user info endpoint  | https://clever.com/oauth/tokeninfo |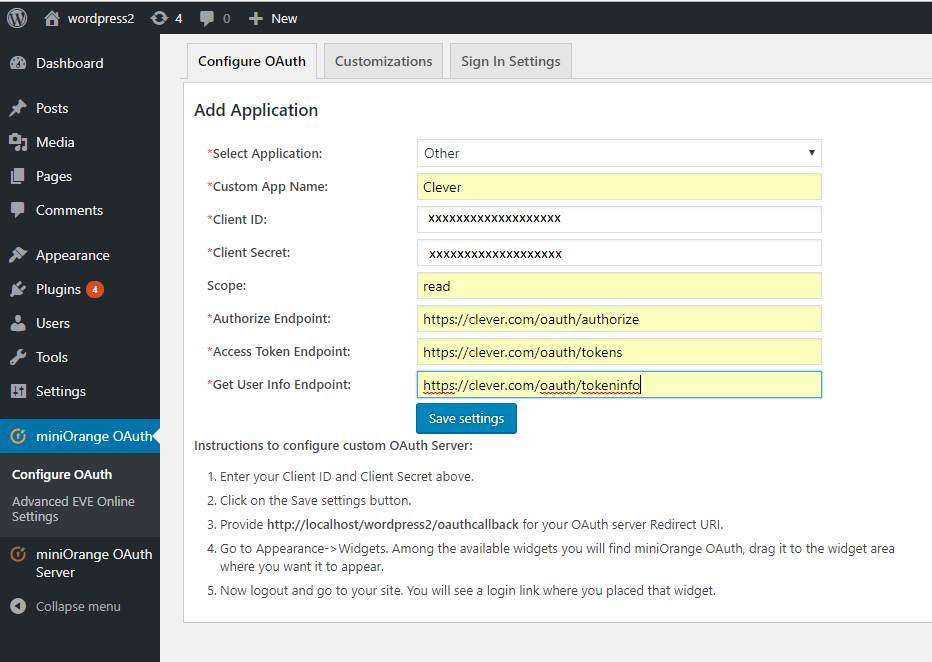 Configure Widget to show login button on site.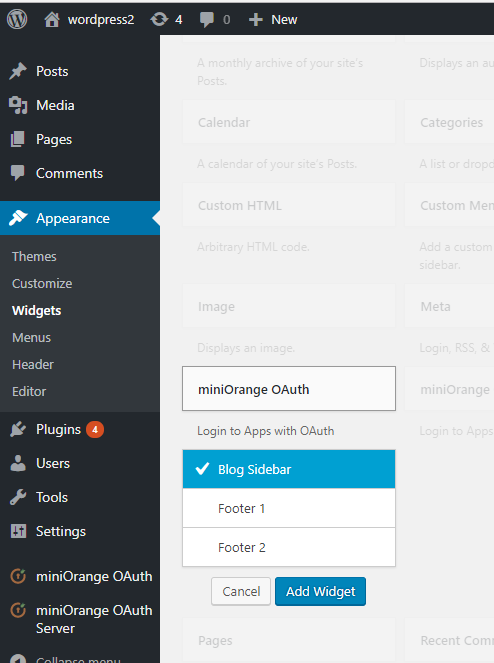 Go to WordPress site and click login using Clever.