Best Practices of CASB for Corporate Network Security
Cloud Access Security Broker (CASB) actively works to reduce the risk of data security and prevent users from accessing data from outside the corporate network.
Active Threat Detection: Actively monitor your corporate network infrastructure for potential internal risks as well as external threats, ensuring that your business-sensitive data is constantly protected.
Compliance Adherence: Monitor data storage, access, and usage, with a strong emphasis on ensuring adherence to all security compliance standards.
Comprehensive Visibility: Gain detailed insights into how data is managed and shared across various corporate departments, enabling the Security Operations Center (SOC) team to swiftly detect malicious activity.
UEBA Implementation: UEBA enables the continuous monitoring of user behavior along with the assignment of risk scores. Access to all cloud apps and data is immediately terminated when a predetermined risk threshold is exceeded.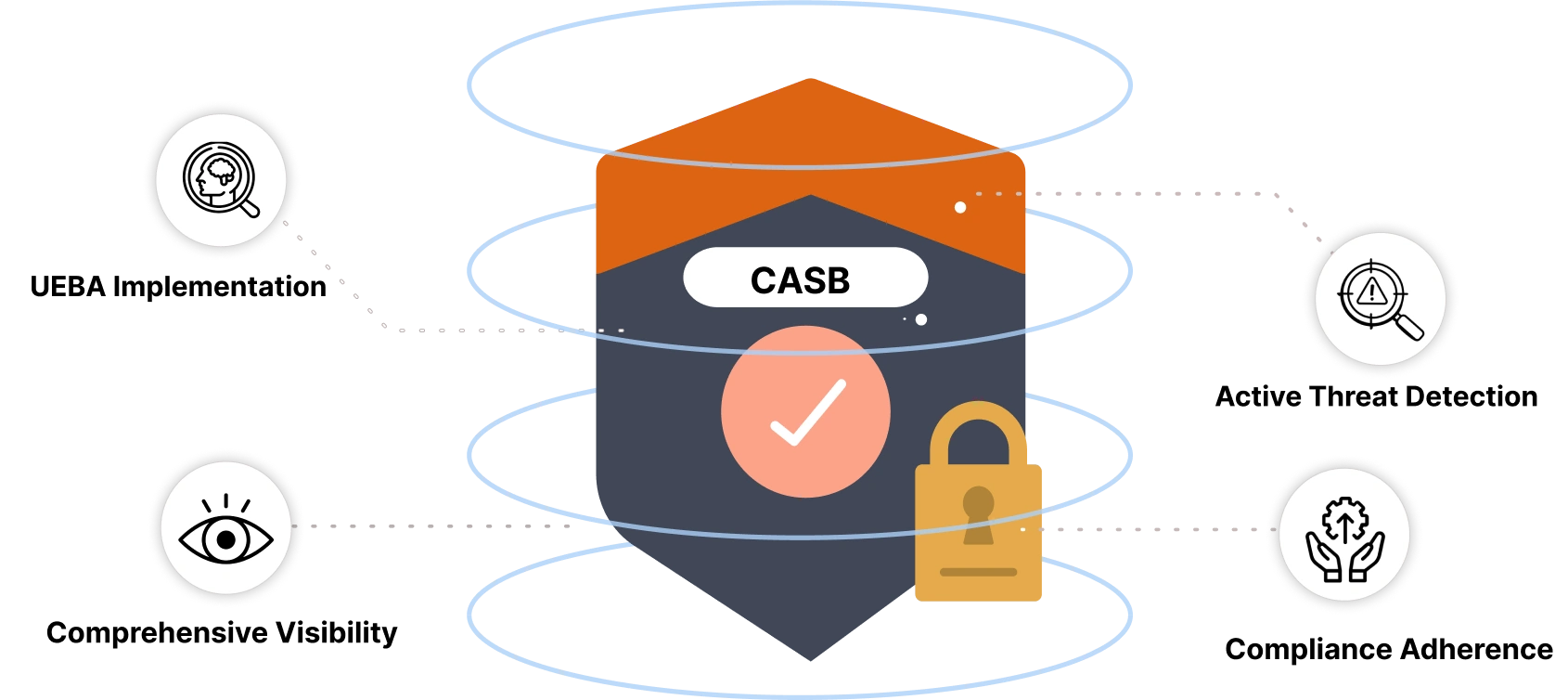 How to secure corporate networks with miniOrange CASB?
With the implementation of miniOrange Cloud Access Security Broker (CASB), your corporate cloud applications and data are consistently protected from potential external and internal threats that might otherwise lead to data breaches. It ensures the security of your cloud infrastructure by defending against malware attacks and providing additional advantages such as improved access management, robust data security, compliance assurance, and centralized administrative capabilities.