Bitbucket OAuth app gives the ability to enable OAuth Single Sign On for Bitbucket Software. Bitbucket OAuth app is compatible with all OAuth/OIDC providers. Here we will go through a guide to configure SSO between Bitbucket and your OAuth/OIDC providers. By the end of this guide, users from your OAuth/OIDC providers should be able to login and register to Bitbucket Software.
Pre-requisites
To integrate your OAuth/OIDC providers with Bitbucket, you need the following items:
Bitbucket should be installed and configured.
Bitbucket Server is https enabled (optional).
Admin credentials are set up in Bitbucket.
Valid Bitbucket Server or Data center Licence.
Download And Installation
Log into your Bitbucket instance as an admin.
Navigate to the settings menu and Click Manage Apps.
Click Find new apps or Find new add-ons from the left-hand side of the page.
Locate mO OAuth/OpenID Connect (OIDC) for Bitbucket SSO via search.
Click Try free to begin a new trial or Buy now to purchase a license for mO OAuth/OpenID Connect (OIDC) for Bitbucket SSO.
Enter your information and click Generate license when redirected to MyAtlassian.
Click Apply licence.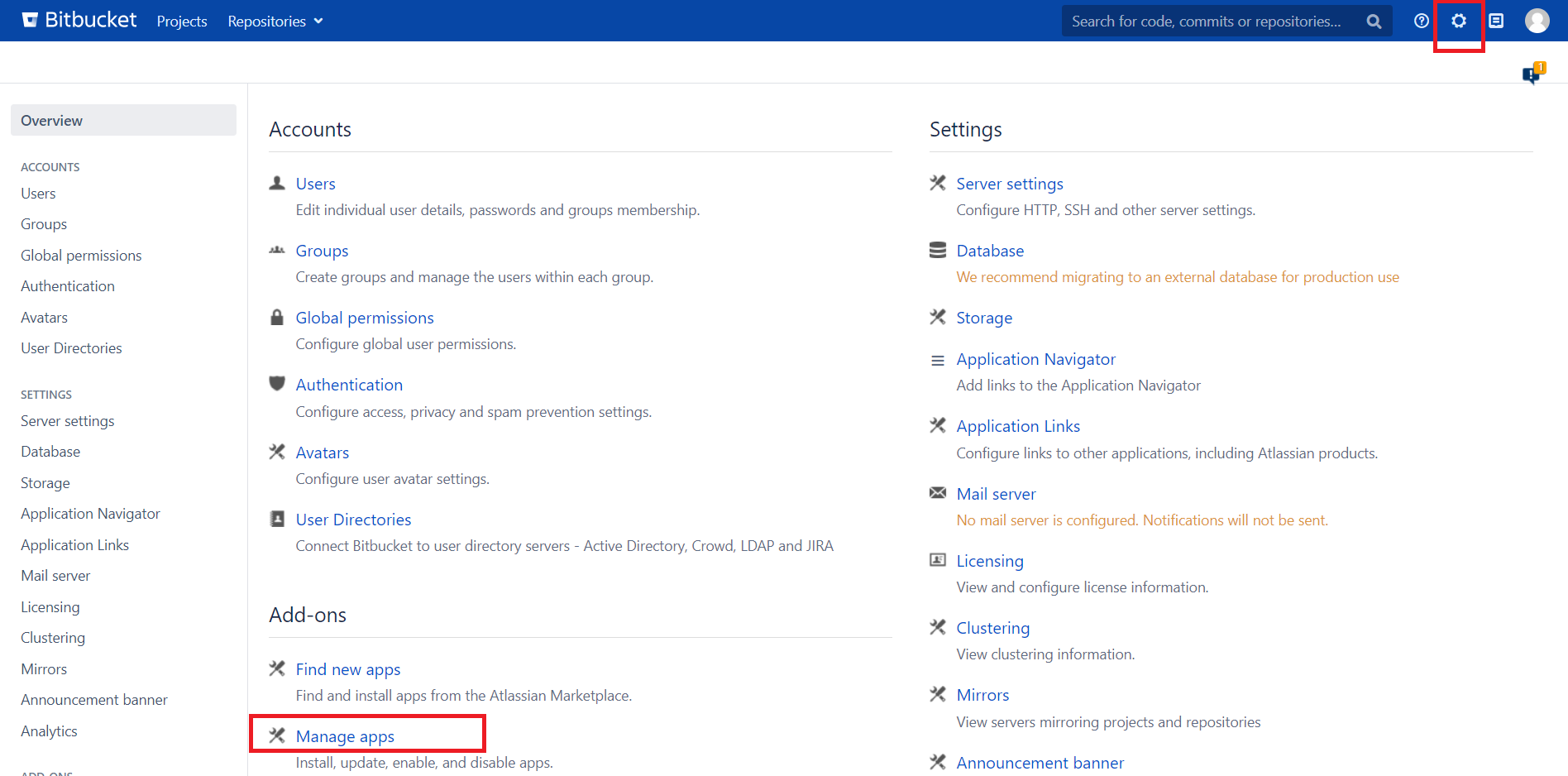 ×