Step 2. Setup JSM as Service provider
A. By Metadata URL :
Click on Import from Metadata tab.
Enter IDP name.
Enter IDP metadata URL: Enter your metadata URL
Click Import
B. Manual Configuration :
To configure the IDP manually, you will need to have the following details from your IDP's metadata.
IDP Entity ID
Single Sign On URL
Single Logout URL
X.509 Certificate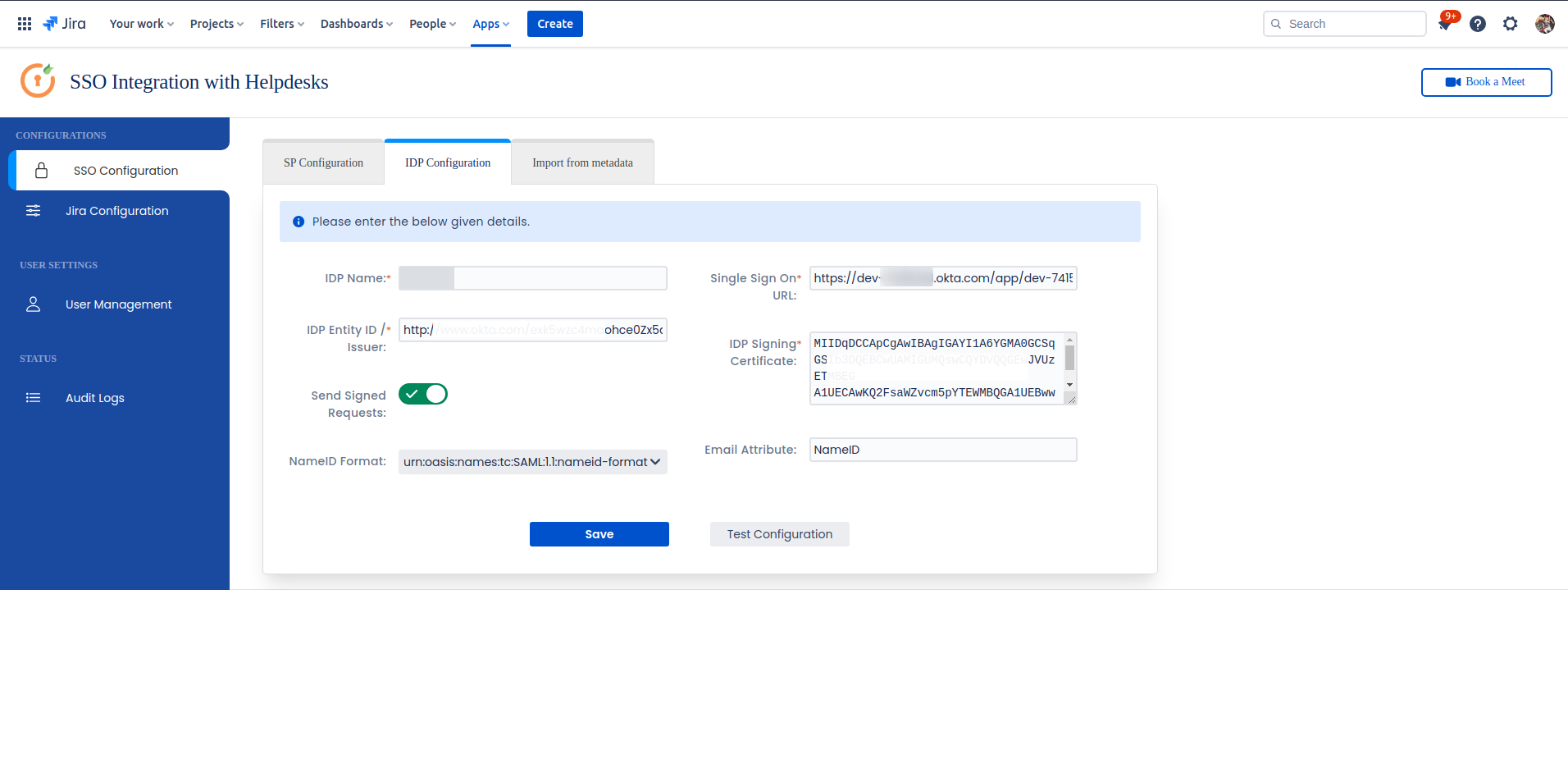 Once you have added the IDP metadata, click on Save. If the IDP has been added successfully, Click on the Test Configuration button to test if the IDP was added successfully.
Step 3: Integrate Atlassian HelpDesk with JSM SSO
Click on the Configure API Token and configure the Service Account API token with the email.

It is necessary to have admin permissions for the service account.

After successful configuration of API token all the service desk projects with respective links will be displayed. These substituted links will be used by customers for accessing particular projects with SSO.
Copy any of the substitute links you see for your portals and try accessing it in a private browser window. You would be automatically redirected to your Identity Provider for authentication and would be allowed access to the portal only after successful authentication.