Single Sign-On for Readdle
miniOrange + Readdle
Automated User Activation/Deactivation from G-Suite to Jira
Use Case - User Sync for JIRA to GSuite.
Readdle Atlassian team were looking for a solution to manage user creation, updation, activation and deactivation from G Suite and if user is not found in G Suite or marked as suspended then the user should be deactivated in Jira. Without miniOrange's solution they would have to manage all the users manually. One of their major concerns was deactivation of the Project Lead in JIRA. In this case, the existing Project Lead should be replaced by System Admin as the lead and only then should the user be deactivated.
Solution We Provided to Readdle :
miniOrange has achieved the solution by using existing JIRA SAML SSO plugin for creating and updating user information with Just-in-Time provisioning. To activate and deactivate users, we added an API based user provisioning solution for G Suite to existing SSO. In this, the information is fetched from G Suite into JIRA for performing create, update, activate and deactivate actions. The user sync system makes sure only the active users are using the applications at all times. With this we also provided a condition that if any user to be deactivated is a Project Lead of any Project in JIRA then all the permissions will be first revoked from that user and the System Admin will be assigned as Project Lead and only then the user will be deactivated.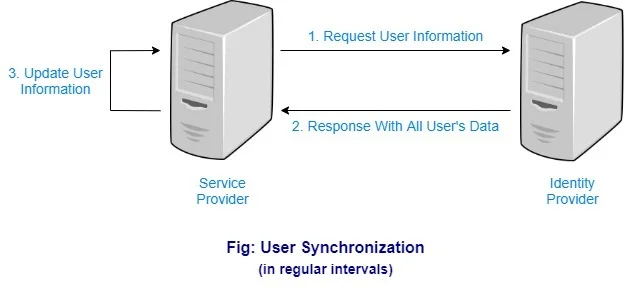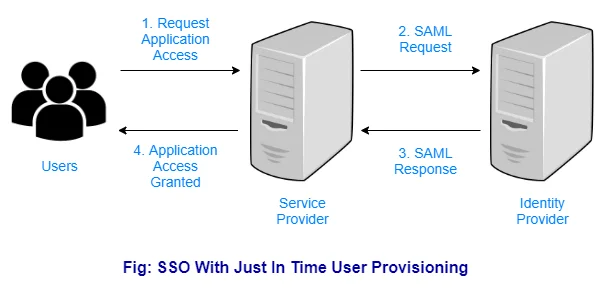 How does it work?
miniOrange SAML Single Sign On (SSO) add-on acts as a SAML client and helps the user establish the trust between the Atlassian applications and the SAML Identity Provider to securely authenticate the user to the application. When the user tries to access the Jira/Confluence page, they are redirected to the Identity Provider login page for authentication. On successful authentication they are redirected back to the page they were trying to access. The user group provisioning is done automatically through SSO, thus giving the application access to the user.
Our SAML Single Sign on provides the best SSO features - an add-on that works with all Identity Providers. Enable users to sign in to the application with their Identity Provider. We support all known providers - Google Apps, ADFS, Azure AD, Okta, Facebook, Salesforce, GitHub, GitLab, Keycloak, Discord, meetup, AWS Cognito, Azure B2C, Slack, miniOrange, etc.

Key benefits of the solution :
Ease of Access : For the end-users, it reduces the responsibility of managing multiple sets of usernames and passwords.
Easy to integrate : It is easy to integrate with your existing Identity Provider and provide SSO solution without having to build a new system/framework.
Future Proof : If your apps that need SSO grow in the future, you can easily deploy access to these applications for your users with a few easy steps.
Cost effective : There is no need to buy a higher user tier licenses as this solution manages the user limit for the service provider license.
For Readdle, our product proved to be the best. What about you? If you don't find what you are looking for, please contact us at info@xecurify.com or call us at +1 978 658 9387 to find an answer to your question about Single Sign-On(SSO).