Multi Factor Authentication
miniOrange provides easy to use multi factor authentication for secure login to your Atlassian applications. It elevates your security by reconfirming a user's identity after password verification, ensuring that only authorized users have access to your sensitive information.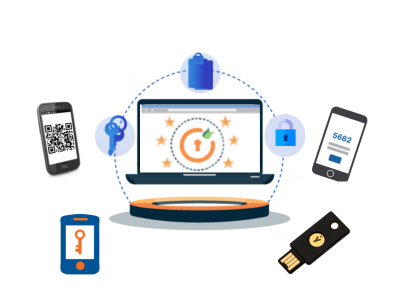 Multiple 2FA Methods
Choose from more than 10 different 2FA methods like TOTP, Security Token (WebAuthn/FIDO), and many more to best suit your needs.
Backup Methods
Access your account with backup methods like security questions/ Backup Codes in case the authenticator device is not accessible, stolen or hacked.
Remember Device
Users can opt to remember their device to bypass 2FA for future logins.
IP Whitelisting & Blocking
Enhance user experience by bypassing 2FA verification on requests from trusted IPs. And ensure security by prohibiting access to apps from blocked IPs.
Brute Force Protection
Protect your Atlassian application from Brute Force 2FA Attack by limiting the number of Invalid 2FA Attempts.
Mobile Application Support
Works seamlessly on the Jira and Confluence mobile applications.
Enable/Disable/Reset 2FA
Option to Enable/disable 2FA for individual users, groups, or in bulk. In case of any issues like loss of phone, 2FA can be reset for users.
Audit Logs
Easily Track all the end user MFA activities for better analysis of the instance.
Fully Customizable
Elevate user experience by changing the look and feel of all the end user facing pages according to your need.
"Perfect solution on Marketplace"
We selected & tested 3 apps from Marketplace, we found the perfect solution with miniOrange 2FA. The app's range of functions are perfect & meets all our requirements.
"For Security oriented users"
This app is quite useful when security is your prime concern. Keep up the good work.Also the only app at the moment that supports 2FA for Jira Service Desk customers.
"Quick and Easy setup"
The configuration from an admin perspective is quick and easy. It is also very easy and convenient to use. Also, the miniOrange support is very fast and informative.