Oracle's JD Edwards is a cloud-based Enterprise Resource Planning (ERP) solution that provides ERP applications and tools for finance, human resources, distribution, consumer goods, and manufacturing sectors. It's designed for all types of businesses—small, midsized, and large—and it's compatible with Linux, AIX, Microsoft Windows, IBM, and the Oracle Mobile Platform. Some of its primary features include financial management, CRM, project management, manufacturing, supply chain planning and logistics, reporting and business intelligence.

"miniOrange SSO connector enables users to Single Sign-On (SSO) between Oracle JD Edwards and any IDPs without the need to purchase and install Oracle Access Manager (OAM) and Oracle Internet Directory (OID) license."

Integrating JD Edwards SSO not only improves the JDE System security, user experience, and productivity but also lowers help-desk requests for password resets and lockout issues. JD Edwards SSO is not only required for IT security audits, but it is also encouraged by JDE's own Security Best Practices. miniOrange's JD Edwards SSO connector enables users to Single Sign-On between any Oracle applications and IDPs like miniOrange, ADFS, Active Directory, Azure AD, Google, Okta, Onelogin, Ping Idenity, Centrify and many more using OAUTH2.0 / SAML / JWT. It also supports web applications which do not provide support for federated Single Sign-On.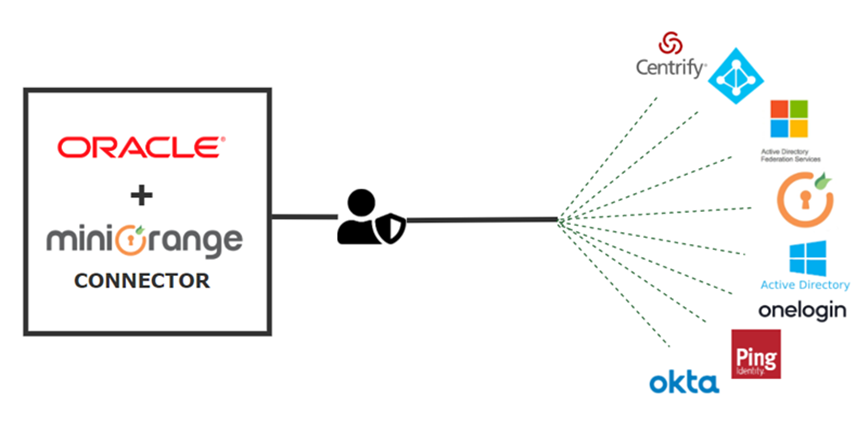 miniOrange Identity Management Features