A modern product delivering a complete solution for Microsoft 365
If you are looking to adopt the cloud with Office 365 but don't want to build infrastructure that will limit user access to future cloud applications. miniOrange, the identity management solution gets Office 365 live ASAP while opening up a world of future options. miniOrange is built as a cloud or On-Premise Service designed for both hybrid IT and cloud-first IT environments.

miniOrange provides Single Sign-On (SSO) , Provisioning, Multi-Factor Authentication (MFA), Directory services, and comprehensive reporting – all configured and managed from a single administrator console. miniOrange enables enterprises with Active Directory to quickly and securely extend employee identity to Office 365 without using ADFS or Azure AD Connect. miniOrange also easily integrates with your non-Microsoft applications.
miniOrange employs a modern approach that enables delegated authentication to AD at the moment a user attempts to log in. It also keeps user profile data in sync between on-premises AD and Office 365 the moment it changes.
Streamline Office 365 Access with
Flexible SSO Solution
Managing access to Office 365 can be a hassle, especially when you're using a non-Microsoft directory like OpenLDAP or JumpCloud. But with miniOrange's flexible Single sign-on (SSO) solution, you can streamline access to your Office applications, without the need for Active Directory.
Our solution seamlessly connects to your existing directories, like OpenLDAP and JumpCloud, and leverages their credentials for SSO into your Office applications. Plus, if you don't have a directory, no worries - miniOrange itself can act as a directory, making it easy for you to manage your users and applications.
No Need for Active Directory.
Seamless Integration with existing Identity credentials.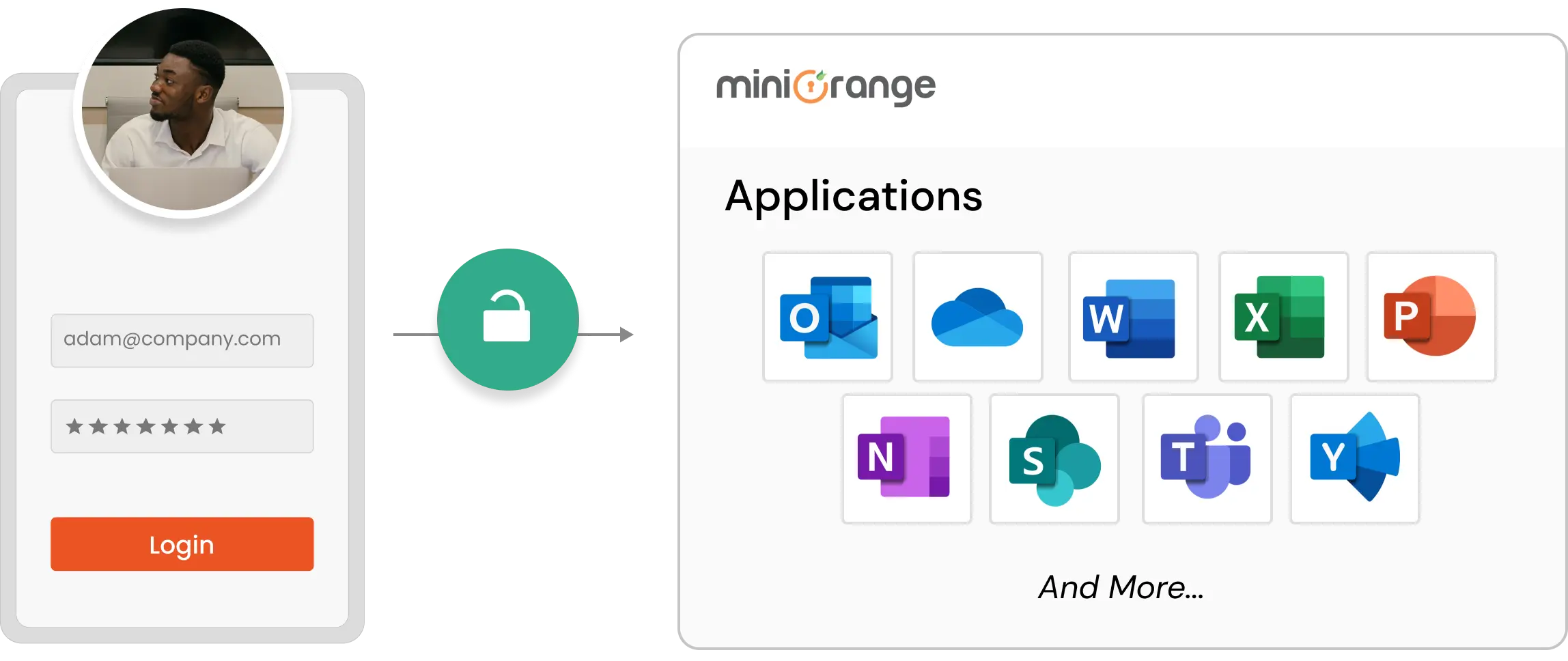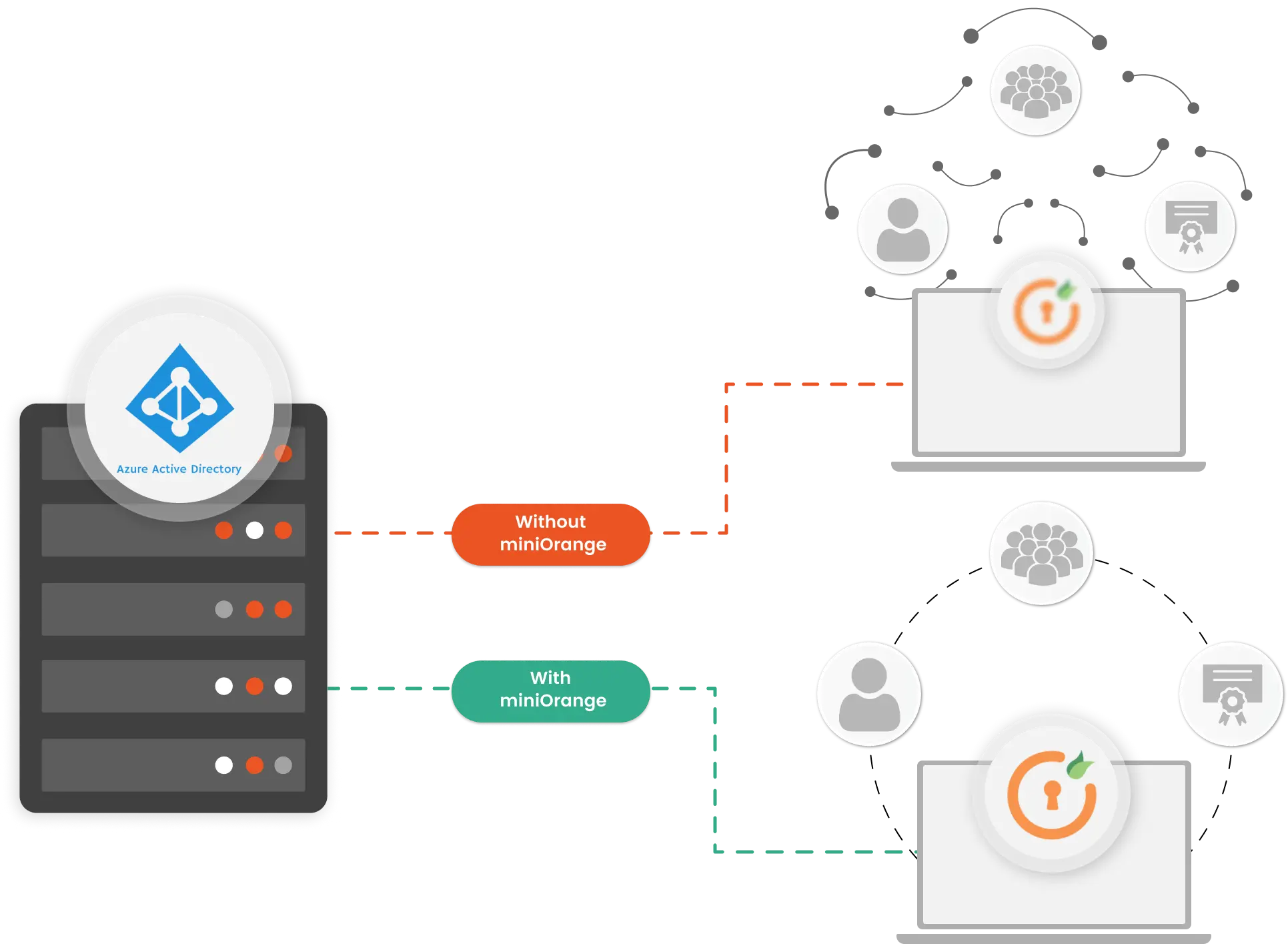 Transform Your Azure AD management
Managing Azure Active Directory can be a daunting task, but with miniOrange's all-in-one solution, you can manage resources seamlessly.
Say goodbye to the hassle of managing resources manually and say hello to streamlined management. Get full control of your Azure Active Directory management, making it easier to provision users, groups, and licenses.
Simplify Access to Office Applications with
Auto-Login Solution
Logging in to Office applications can be time-consuming, but with miniOrange's auto-login solution, you can simplify access and save time. Our solution provides seamless integration with your Domain joined machines, allowing employees to access their Office applications without the need to sign in again.
With an auto-login solution, employees can log in once to their Domain joined machines and enjoy uninterrupted access to their Office applications throughout the day. This feature saves time and increases productivity, allowing employees to focus on their work rather than logging in multiple times.


Enhance Security with Conditional
Access Solution for Office 365
Security is essential in today's digital age, and miniOrange's conditional access solution for Office 365 can help you enhance security for your organization. Our solution includes advanced features like IP restriction, location-based access, device-based access, and time-based access, enabling you to configure conditional access to your Office 365 applications based on any of the above conditions.