What is Strong Customer Authentication (SCA) Experience?
Customer Authentication Experience refers to the experience that your customers get during the identity verification process for a transaction or interaction with your business. This may involve the use of various methods of authentication, such as passwords, biometric data, or Multi-factor Authentication.

Customer Authentication Experience is important for several reasons:
This helps to protect both your customer and business from fraud and identity theft. By verifying the identity of the customer efficiently, you can reduce the risk of fraudulent transactions and protect your customers' personal information.
Streamlining the Customer Authentication process and making it as frictionless as possible will improve the overall customer experience. With the increasing prevalence of online transactions, customers expect a fast and hassle-free process when making a purchase or accessing their accounts. This eventually will increase the conversion rates and also ensure long-term customer loyalty.
The most essential benefit of implementing Customer Authentication is that it will help your business comply with regulations such as GDPR and PSD2, which require businesses to implement strong authentication measures to protect customer data and prevent fraud.
"Ensuring a positive and secure customer authentication experience is crucial for building trust with your customers, protecting against fraud, and complying with regulations."
Customer Authentication Methods
Customized Authentication
Eliminate your customer's frustration with the elaborate registration process and remember login credentials every time, instead, allow them to just log in with one click from a link sent to their emails or OTP sent to their mobile phones.
Enable your customer's smooth login into different applications with a single set of credentials i.e. SSO. This will save time and make accessing different apps hassle-free for your customers. Design a unique & premium experience for your customers.
Authentication
Solution Pricing
For Customers (B2C)
Starting from

$
49
*
per month
upto 500 Users
*Please contact us to get volume discounts for higher user tiers.
x
Thank you for your response. We will get back to you soon.
Please enter you work email-id
Design a Personalized Strong Customer Authentication Experience
Interface Management
Now get prebuilt & customized web pages for your business:
Registration form
Log in/Sign in form
Forgotten Password form
Profile page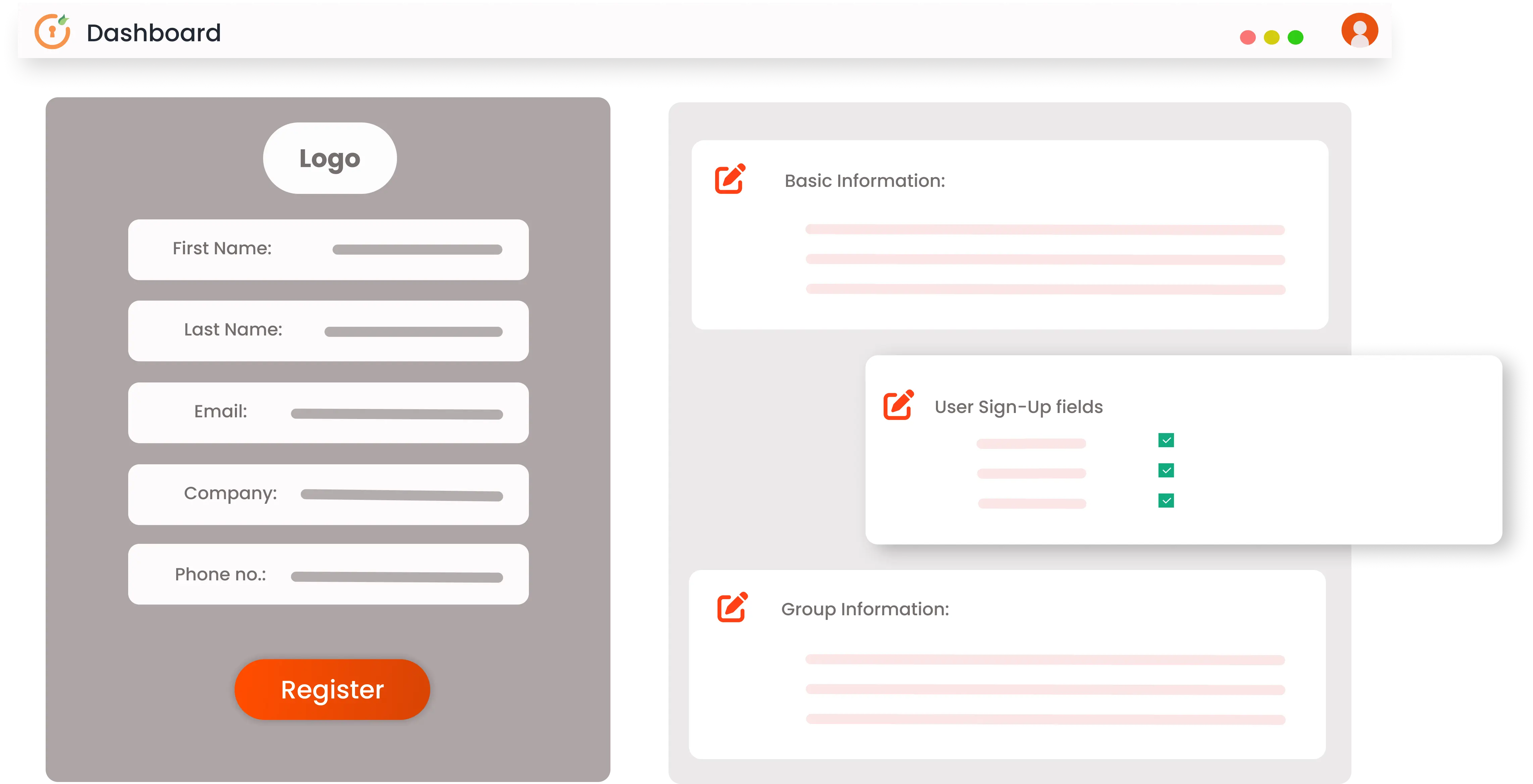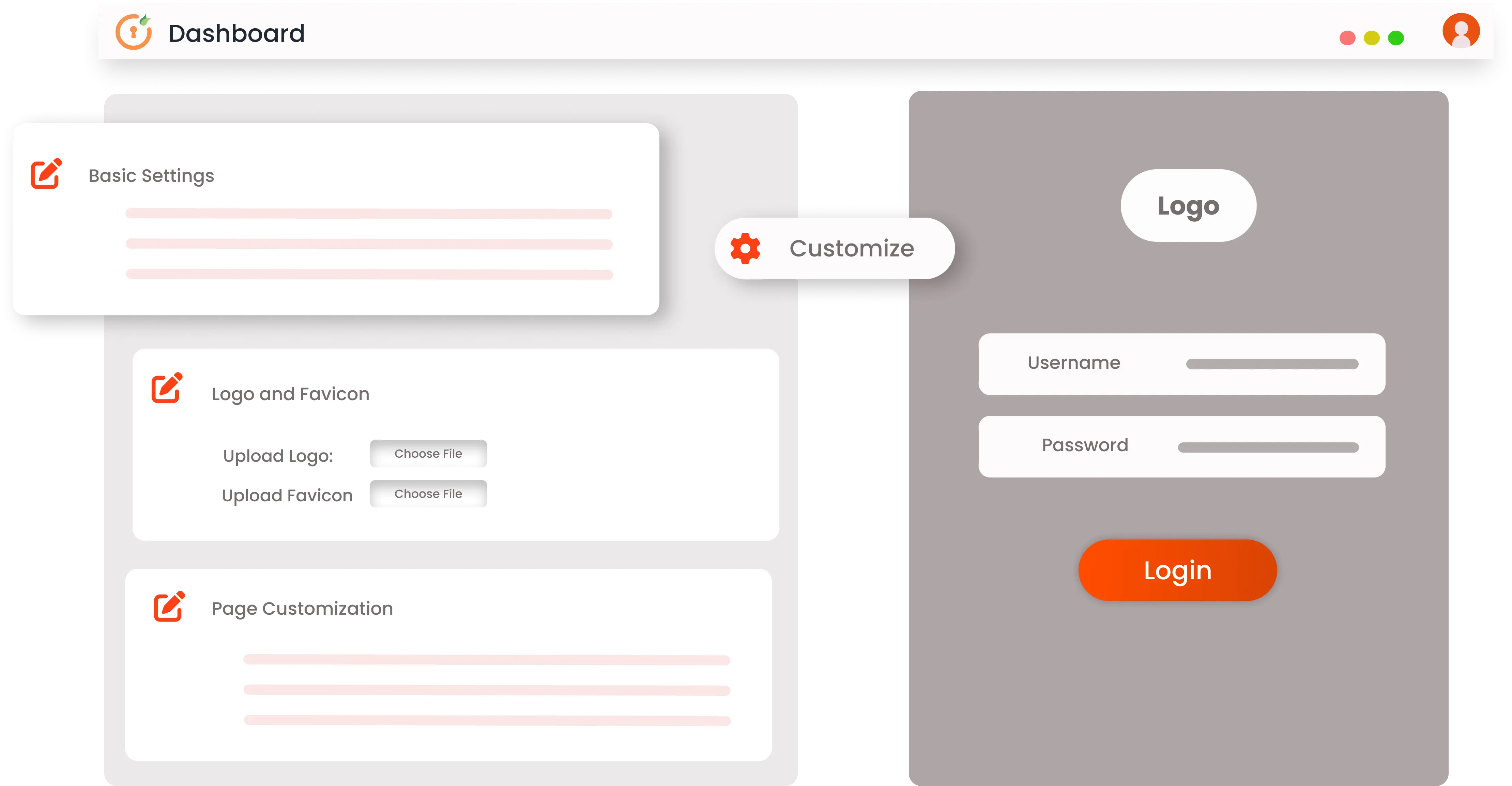 Customer Experience Management
Manage your customer experience by personalizing with your company branding. You can customize web pages and scripts of:
Account Login Page
Customer Registration Page
Password Reset Page
& Many More User Facing Pages
SMS & Email Workflow Management
Based on customer engagement level, customize and automate emails & SMSs like:
Welcome Message
Account Activation
Passwords Reset
Account Deactivation
& Many More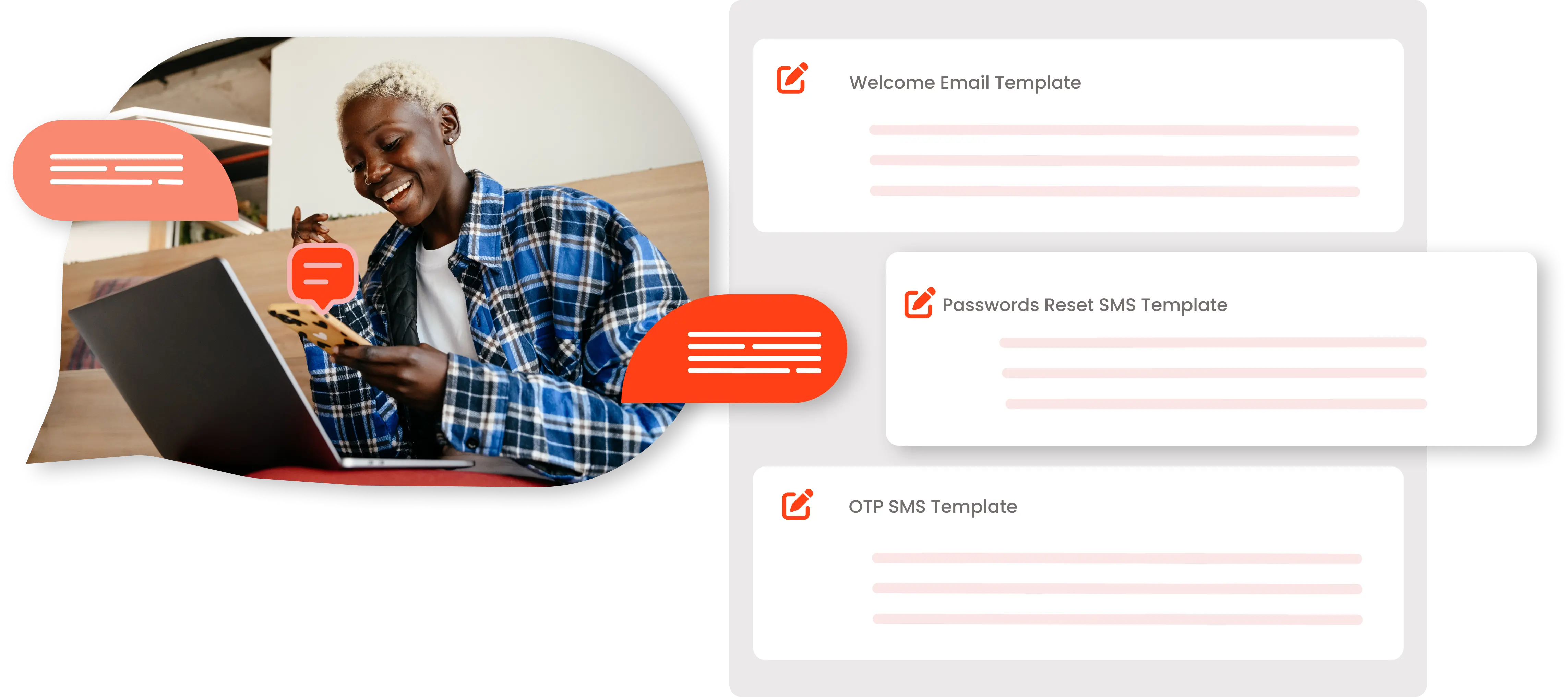 I can't speak highly enough regarding miniOrange, I am totally satisfied with the process and results in every regard.

Awesome tech service, Awesome product. Overall Awesome people. This solution is very simple and easy to implement
Beyond Traditional Protection - Advanced Security Solutions
Multi-Factor Authentication (MFA)
Traditional or standard authentication methods using credentials like usernames or passwords are vulnerable but an added authentication factor or Multi-Factor authentication(MFA) methods like OTP sent to mobile devices or a link sent to email ids makes the authentication process more effective.


Risk-Based Authentication
Secure your systems in High-risk Scenarios with an advanced form of MFA, called Adaptive MFA or Risk-Based Authentication. In high risk scenarios, admins can easily add an extra security layer by enabling our Adaptive engine which restricts users from accessing resources based on their IP Address, Location, Device, and Time of Access.
Password Management Solution
Provide your customers with easy password management so that they don't have to remember their passwords every time and go through the hassle of changing passwords or setting secure passwords. This will reduce customers' frustration with password management and increase customer loyalty.

Want To Schedule A Demo?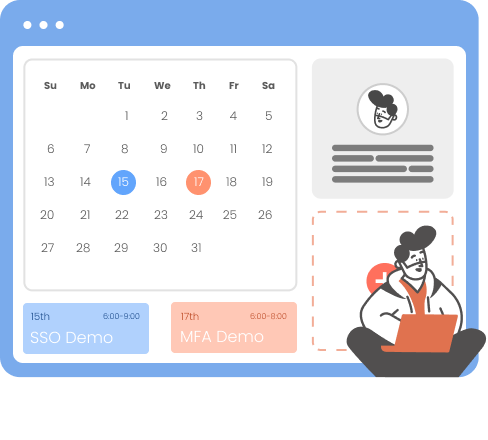 Our Other Identity & Access Management Products