Allow your users to authenticate against various LDAP implementations like Microsoft Active Directory, OpenLDAP, and other directory systems and provide a login to any of your applications using credentials stored in your LDAP Server.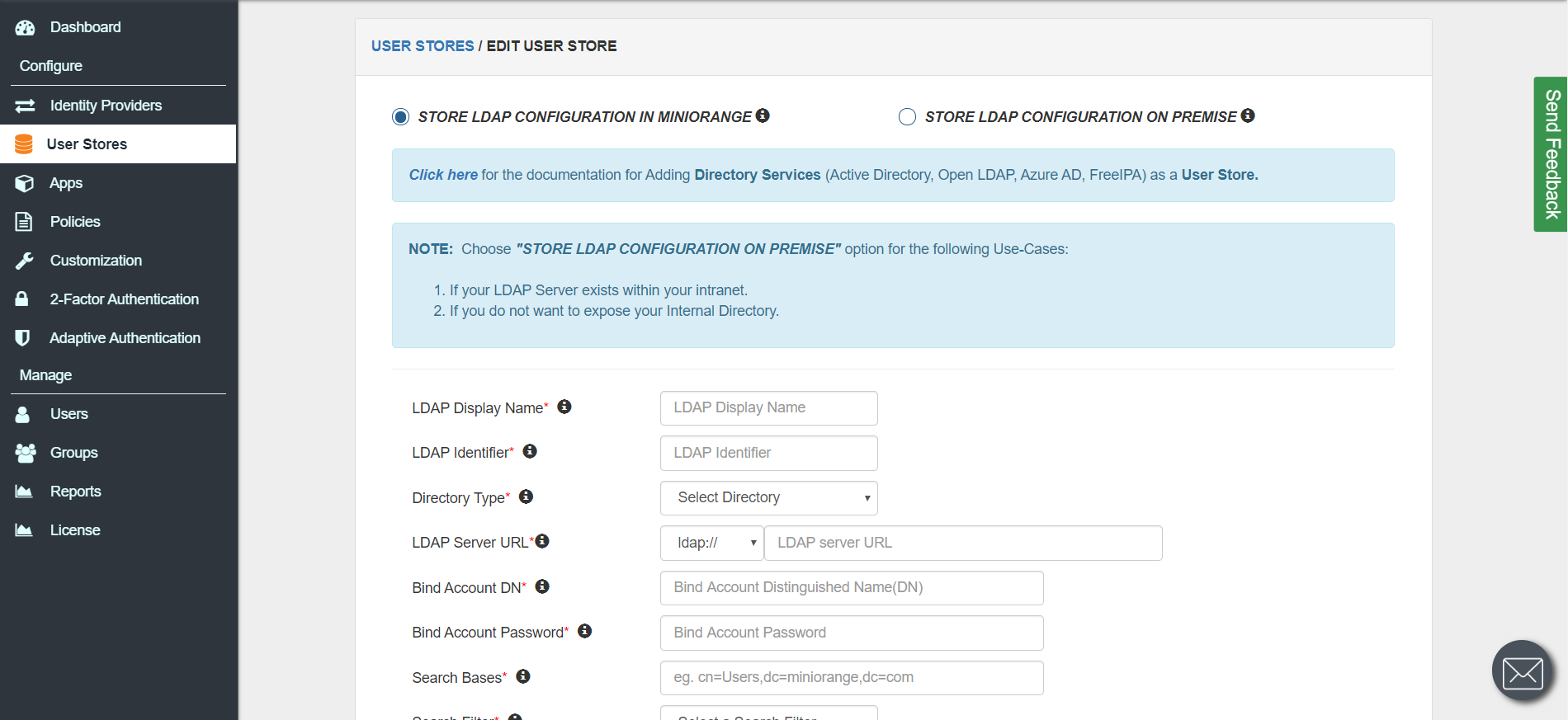 Connect with your AWS Cognito User Pool and Identity pool to provide authentication, authorization and user management for your web and mobile applications.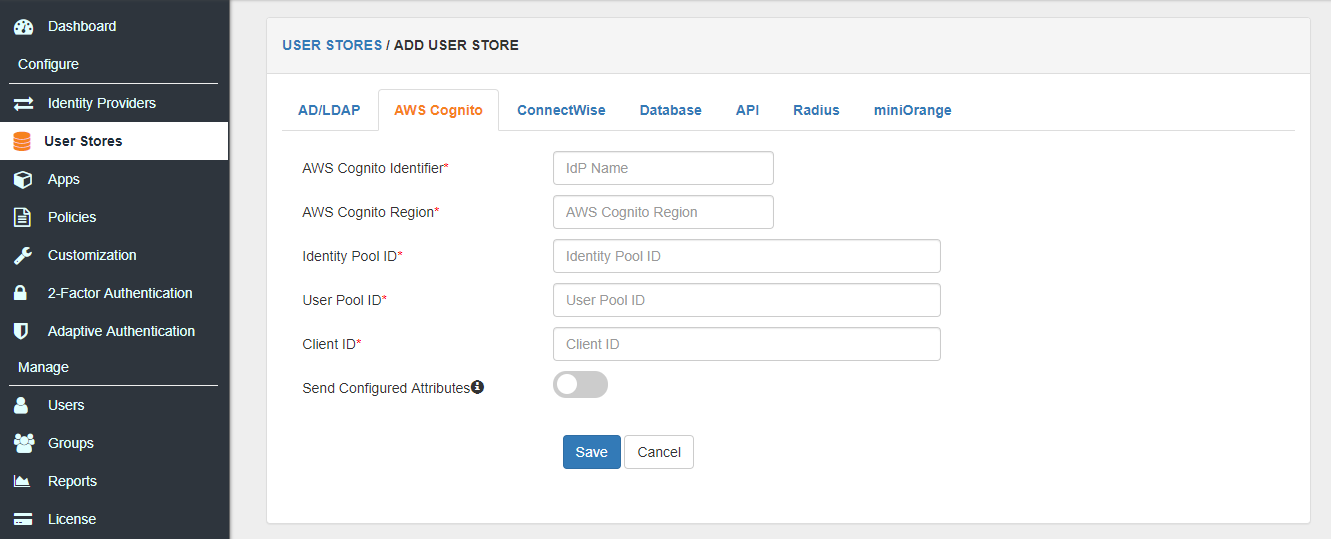 Configure your ConnectWise CRM with miniOrange users to Single Sign On into your web and mobile applications.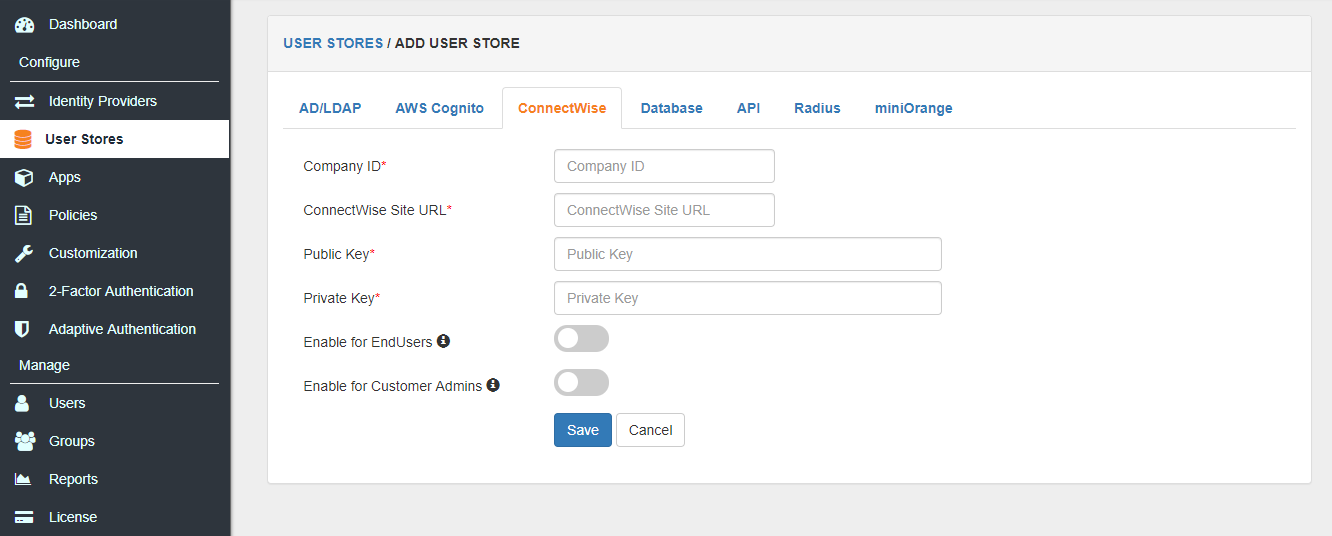 Connect your existing My SQL, Microsoft SQL, Postgres SQL and other databases with miniOrange and allow your users to perform Single Sign-On without moving into miniOrange.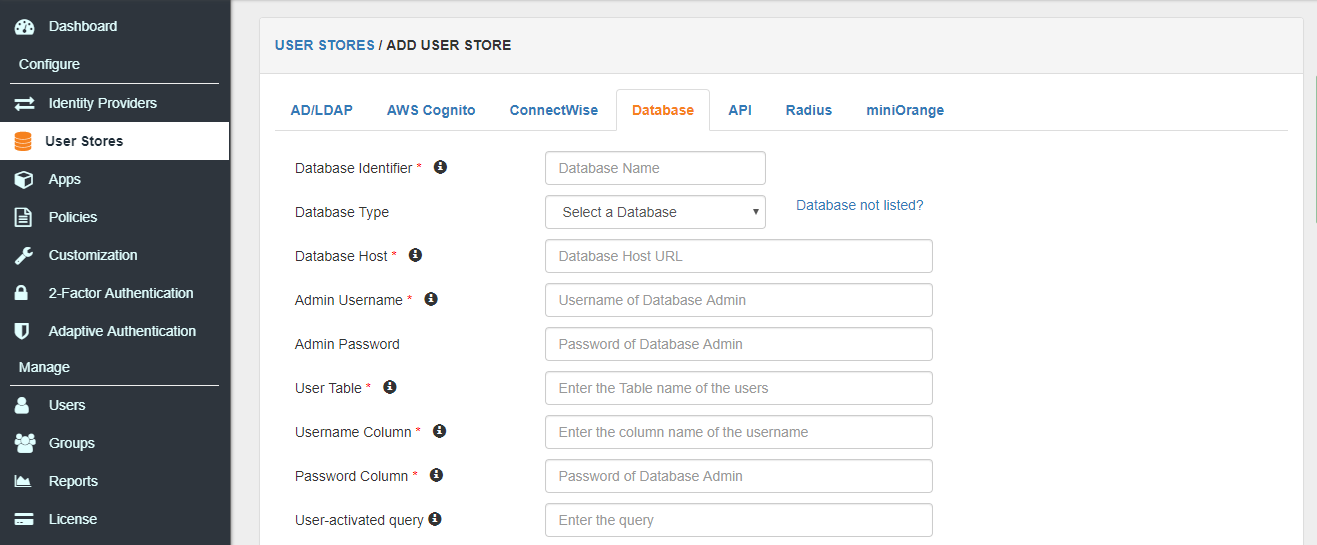 Authenticate with any HRM Portal or any application which support authentication via APIs.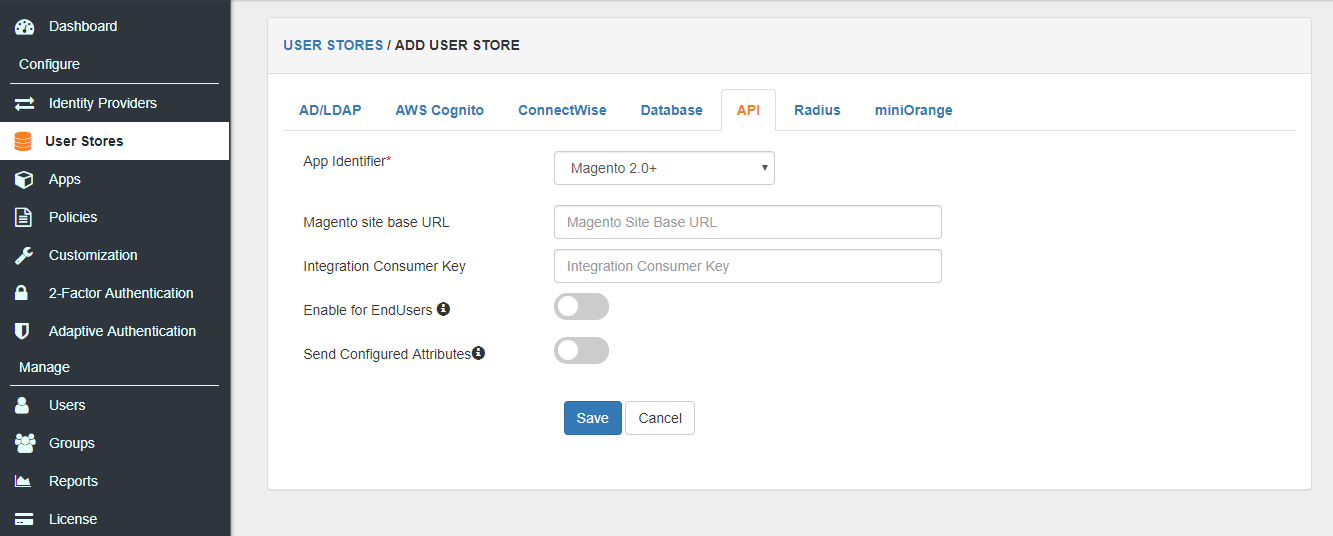 Provide user authentication and authorization by using RADIUS which verifies user's information (like username and password) by using various authentication schemes like PAP, CHAP, MS-CHAP, MS-CHAPv2 etc. and allows the request to access the system or service.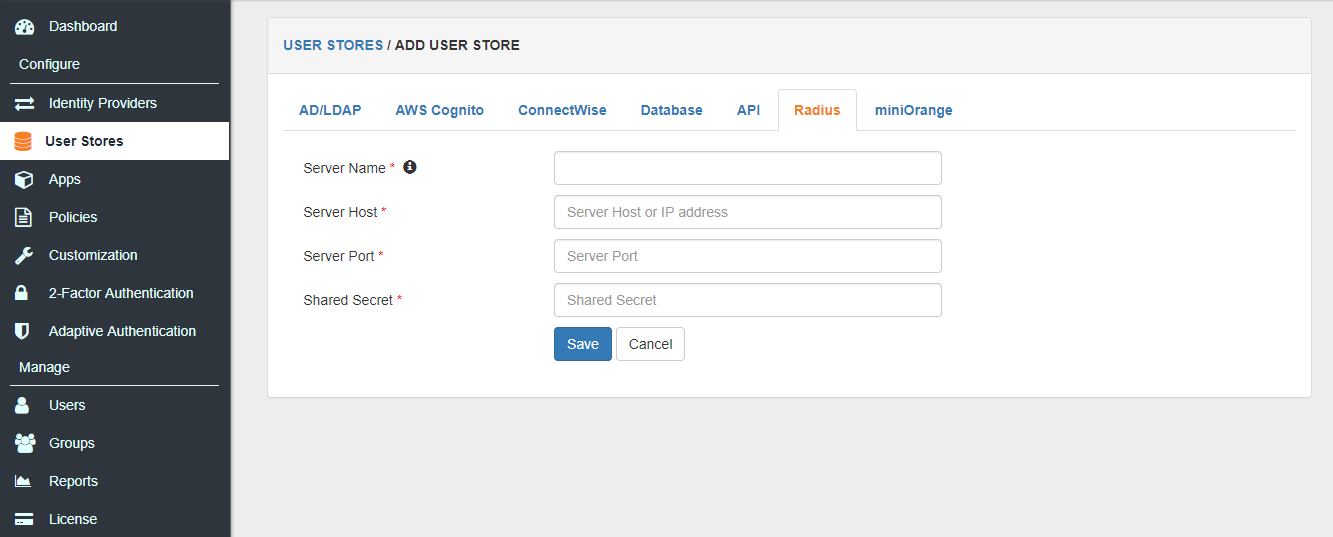 miniOrange Identity Server will act as an Identity Provider that connects multiple service providers with existing user stores for authentication. If you want to connect with any other third party database/directory contact us for integration.