10,000
+
Customers over the globe
4.2
On Multiple review Platform
Competitive Pricing
A solution that is tailored to your specific needs
24 * 7 Worldwide support
We design security solutions customized to meet the needs of K-12 educational institutions
miniOrange's security solutions for K-12 educational institutes have enhanced better communication and collaboration among teachers and students. For school districts trying to accomplish more with fewer resources, a potent Identity and access management (IAM) solution has been developed.
Having worked with hundreds of school districts for over a decade, we have excelled in tackling IAM login issues, student data syncing, and access management. We also equip staff admin, teachers, & students with all the necessary technological resources.
Our Features
There is no need to migrate, we can connect directly to your existing LMS, databases, and identity sources.
We have prebuilt integrations with multiple K12 apps, that support SAML, OAuth, JWT, and related protocols.
miniOrange supports GDPR & COPPA compliances since we understand the security and data confidentiality of your educational Institution.
Our price plan is based on educational institutions to provide seamless educational experience with effective pricing structure.
Want To Schedule A Demo?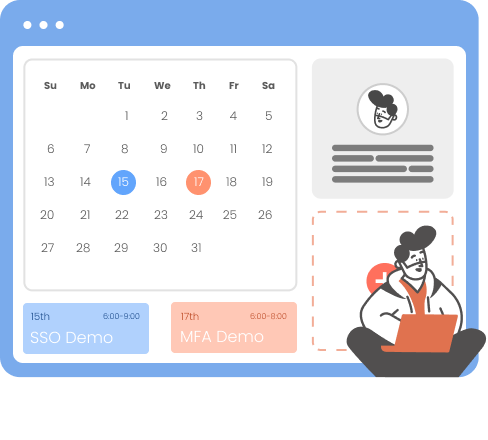 Our Other Identity & Access Management Products