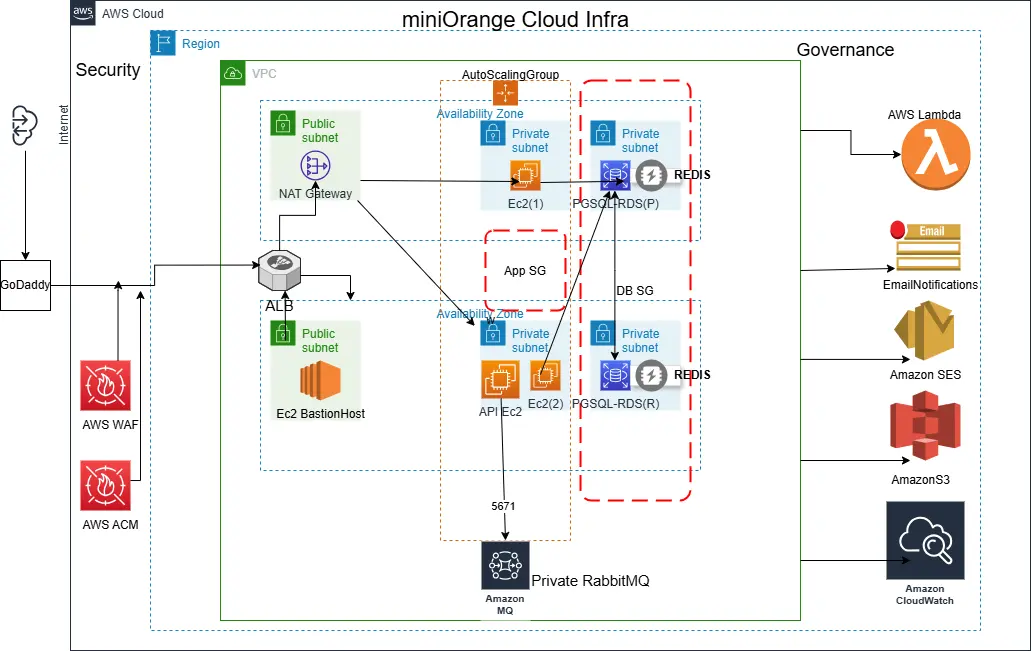 miniOrange cloud is hosted on AWS US East (N. Virginia), Europe (Ireland), and Australia data centers behind load balancers with multiple availability zones to ensure 99.95% uptime.
As miniOrange cloud service is hosted on AWS we have taken advantage of multiple monitoring tools to make sure the system is running smoothly at all times. Notifications have been set up to make sure proper teams are notified as in when an anomaly occurs or a status check fails. This protects against any DOS and DDOS attacks and prevents any unplanned surge of the load.
Regular snapshots of the server environment are taken and databases are backed up on a daily basis. If any disaster recovery needs to be done we can get the backup up and running in no time.
Amazon S3 has been used for storing backups and static contents.
AWS Elasticache (Memcached) and DynamoDB have been used and implemented for caching.
Want To Schedule A Demo?