Identity and Access Management Overview
Identity and Access Management (IAM) is a security discipline, which refers to an information system that enables the right individuals to access the right resources at the right times for the right reasons.
Identity management can be considered as the management of information such as users, organizations, devices, services etc. You need your business that provides secure, easy and appropriate access to information. miniOrange provides Identity and Access Management services quickly and in a very cost-effective manner to its customers.
Why Identity and Access Management?
Your business in current scenario needs IAM Systems because of the online frauds, unauthorized access of websites, security breaches and identity thefts. To help business organizations fight these series of incidents, miniOrange IAM services provide following offerings:
The most extensive range of 2 factor authentication methods
Secure one click Single Sign on
Add an extra level of security using Fraud Prevention Services.
We can provide above services whether on cloud or on premise
Generic OAuth and SAML APIs, which allows customer to perform authentication for any app.
SSO plugins in Wordpress, Drupal and Joomla
AD/LDAP connector to authenticate users from LDAP
HR driven provisioning and deprovisioning
Centralized reporting for compliance adherence
Reduced administration costs
Web access management
The right individual gets the required access to resources for the required time.
Instant integration with 3000 plus connectors viz. Google apps, Salesforce, Dropbox, Box, Office365 etc.
Customization for look and feel and functionality
Improved user experience
Role based access control
How miniOrange does Identity and Access Management ?
miniOrange provides Identity and Access Management in three simple steps.
Requirement gathering
Planning and designing process taking in account various factors of Identity and Access Management engagement.
Building and implementing the solution.
Benefits of using miniOrange IAM Systems
With miniOrange IAM systems, you do not need to worry about administrative overheads. We provide IAM services, which take away all your security, administrative, access management and help you focus on your core business.
Nowadays we see many cases of Security Breaches that costs millions to the tech giants. Below are given some statistics, which can give you an idea of major security breaches: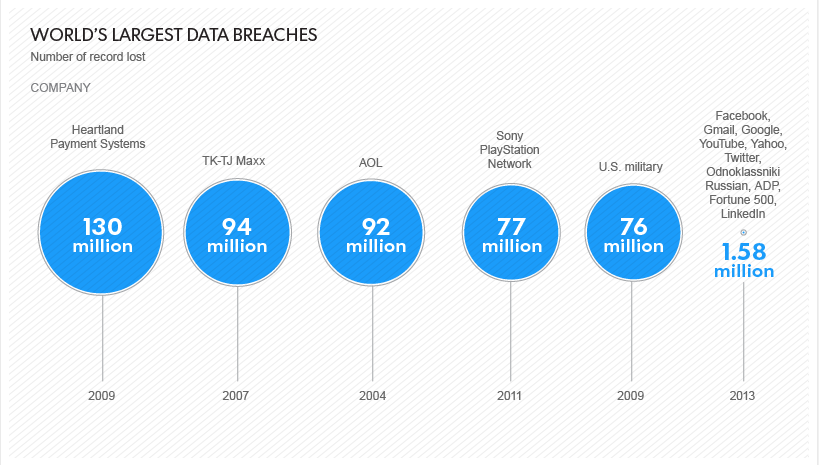 Password thefts are one of the major parts of security breaches. They are the supreme ruler in the world of identity protection.
Passwords aren't enough to secure your essential data & resources from these breaches moreover too many passwords to remember, makes it nightmare for users. They can be easily lost, stolen and guessed. Many people use same password for many accounts.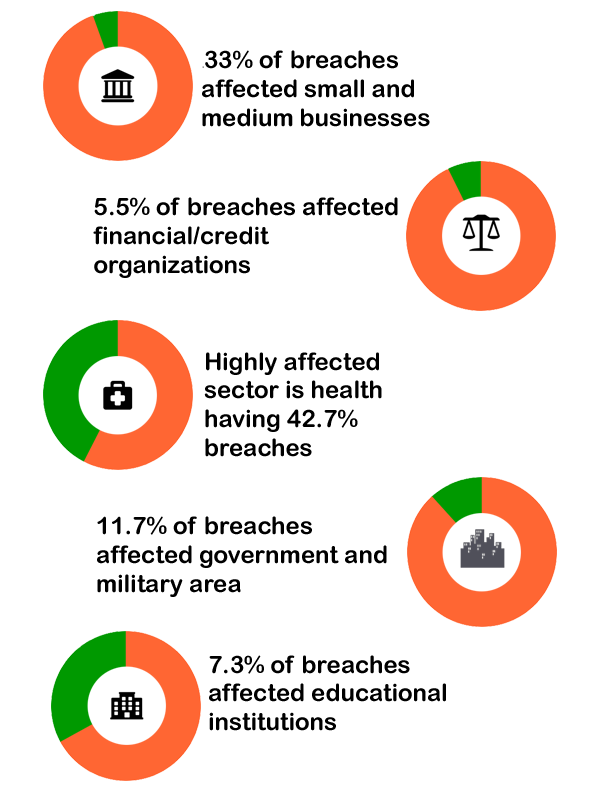 Using miniOrange's IAM services anyone can protect themselves from these password breaches. Below are the some of our offerings:
If you are interested in highly secure IAM services
Extremely secure and user friendly login process
Our best in class SSO, Strong-Authentication and Fraud Prevention Services
Ready support for Phone/SIM/IMEI Authentication
REST APIs that can be called from anywhere anytime.
If you are looking for IAM services to reduce your administrative overheads
Login with Facebook, Google, Yahoo etc. for users
Deploy in minutes: Configure and get going in minutes
Ready solutions for thousands of apps
One set of Credentials for your cloud apps as well as enterprise apps: No need to remember separate passwords for all apps.
HR driven user provisioning and deprovisioning
Customer testimonials:
miniOrange showed skill and knowledge in working with open source SSO products. They were timely and consistent with results and efforts.- Chief Security officer of a reputed Cloud Service provider
I would say we were satisfied with customer service and responsiveness and SSO was a great product.Co - founder and Chief Operating Officer of non-profit campaigning organization
Great friggen work! Great job, that was a tough project, there is more to do, but phase 1 is great. - Director of well-known security company
Absolutely! Thank you so much, for your hard work and skill. Your work (and future work) will positively impact the lives of hundreds and eventually, thousands of student veterans across the US. Many thanks.- Director of a Military Veteran
Thanks to the three teams involved in this project.- Manager of a Cruise Line