What is Cloud MFA (Multi-Factor Authentication)?
Cloud MFA is a robust security mechanism that requires users to provide two or more different authentication factors to gain access to any cloud application, system, or data. These factors typically include something the user knows (e.g., an OTP or Passcode), something the user has (e.g., Push notification on a mobile device), and something the user is (e.g., biometrics).
When it comes to modern, cloud-centric IT environments and remote work scenarios, the miniOrange Cloud MFA solution is the option for security mechanisms to ensure secure access to SaaS apps and cloud services. By providing robust security and audit capabilities, it helps organizations with compliance requirements such as GDPR, HIPAA, PCI DSS, etc.
Why Implement MFA For Cloud?
Improve Accessibility & Secure all SaaS Apps
You can increase the accessibility for your workforce by implementing the miniOrange Cloud MFA solution which allows user authentication from different locations and devices. The solution can secure all SaaS apps your organization is using and prevent password-related vulnerabilities.
Embrace Scalability & Flexibility
miniOrange Cloud MFA solution helps companies effortlessly manage and accommodate growing user bases while effectively addressing evolving cloud security requirements, all without incurring the high costs associated with infrastructure investments or updates.
Integration with Cloud Services
Modern organizations are using various cloud services like AWS, Google Cloud, etc., to host SaaS applications and critical resources for different business operations. The miniOrange Cloud MFA solution is designed to seamlessly integrate with multiple cloud services and enable secure access.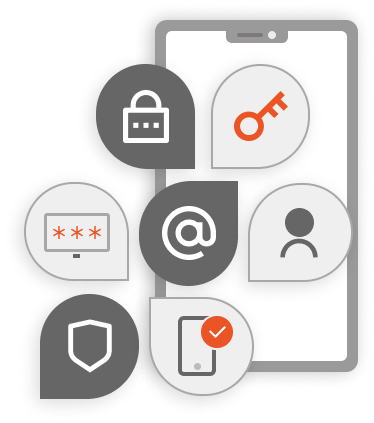 Popular Cloud MFA Use-Cases
Secure Daily-Use Web Apps For Your Workforce
Your employees are using different cloud and web apps for work like Dropbox, Zoom, Zoho, Office 365, Google Workspace, and others. It is essential to secure access to these applications because they hold your organization's sensitive information and data.
Cloud MFA solution is designed to secure access to cloud and web apps by adding an extra layer of security. miniOrange provides pre-built MFA integration for 5000+ apps, which you can easily install and enable MFA security for your web apps.