Oracle Siebel is a complete customer relationship management (CRM) solution, which lets an enterprise to manage their customer experience. It provides management modules for processes like - sales, marketing, customer service management, and many more.

"miniOrange SSO connector enables the Single Sign-On (SSO) between Oracle Siebel CRM and any IDPs without the need to purchase and install Oracle Access Manager (OAM) and Oracle Internet Directory (OID) license."

SSO connector enables the Single Sign-On between any Oracle application and IDPs like miniOrange, ADFS, Active Directory, Azure AD, Google, Okta, Onelogin, Ping Idenity, Centrify and many more. It also supports web applications which do not provide support for federated single sign-on.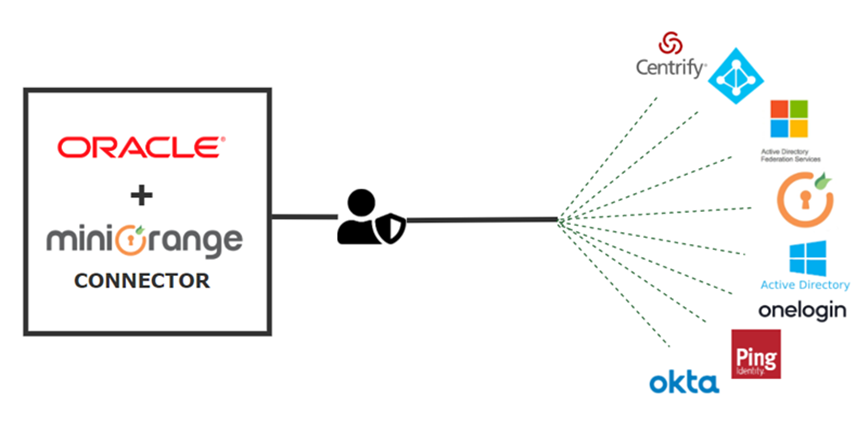 miniOrange Identity Management Features
We can connect with any External IDP/Directory
miniOrange provides user authentication from external directories like ADFS, Microsoft Active Directory, Azure AD, OpenLDAP, Google, AWS Cognito etc. It also provides user authentication with other IDPs like Shibboleth, PING, Okta, OneLogin, KeyCloak and many more.
Can't find your IDP ? Contact us on idpsupport@xecurify.com. We'll help you set it up in no time.