Oracle E-Business Suite is a major product line of Oracle Corporation. Oracle EBS is a combined set of business applications for automating customer relationship management (CRM), Enterprise Resource Planning (ERP) and Supply Chain Management (SCM) processes within organizations.

"miniOrange SSO connector enables the Single Sign-On (SSO) between Oracle EBS and any IDPs without the need to purchase and install Oracle Access Manager (OAM) and Oracle Internet Directory (OID) license."

SSO connector enables the Single Sign-On between any Oracle application and IDPs (Identity Providers) like miniOrange, ADFS, Active Directory, Azure AD, Google, Okta, Onelogin, Ping Idenity, Centrify and many more. It also supports web applications which do not provide support for federated single sign-on.
Authentication Flow for miniOrange Oracle EBS SSO Solution: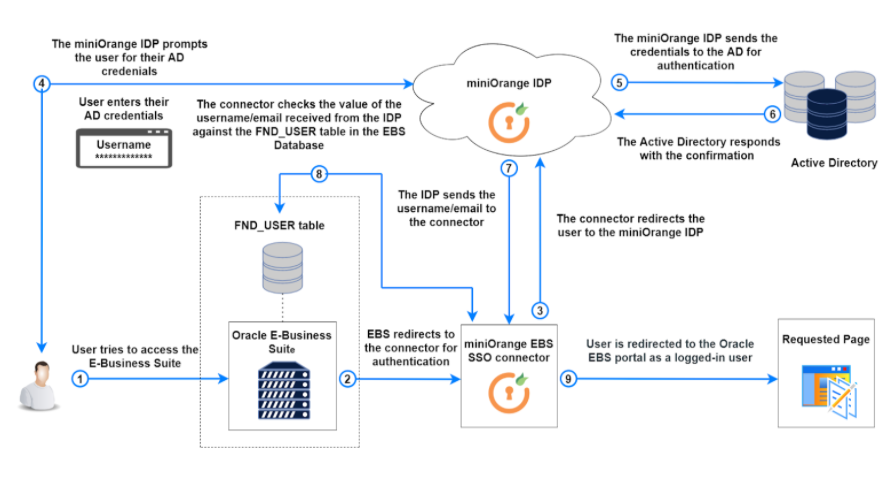 1. The User sends the request to access the Oracle E-Business Suite.
2. Oracle EBS redirects the request to the miniOrange SSO Conenector for authentication.
3. The Connector redirects the user to the miniOrange IDP.
4. The miniOrange IDP prompts the user to enter their AD credentials.
5. The miniOrange IDP send the user's credentials to the AD for authentication.
6. The Active Directory authenticates and send respond with the confirmation.
7. The IDP sends the username/email to the connector.
8. The connector checks the value of the username/email recieved from IDP against the FND_USER table in the EBS Database.
9. After successful authentication, user is redirected to the Oracle E-Business Suite portal as logged-in user.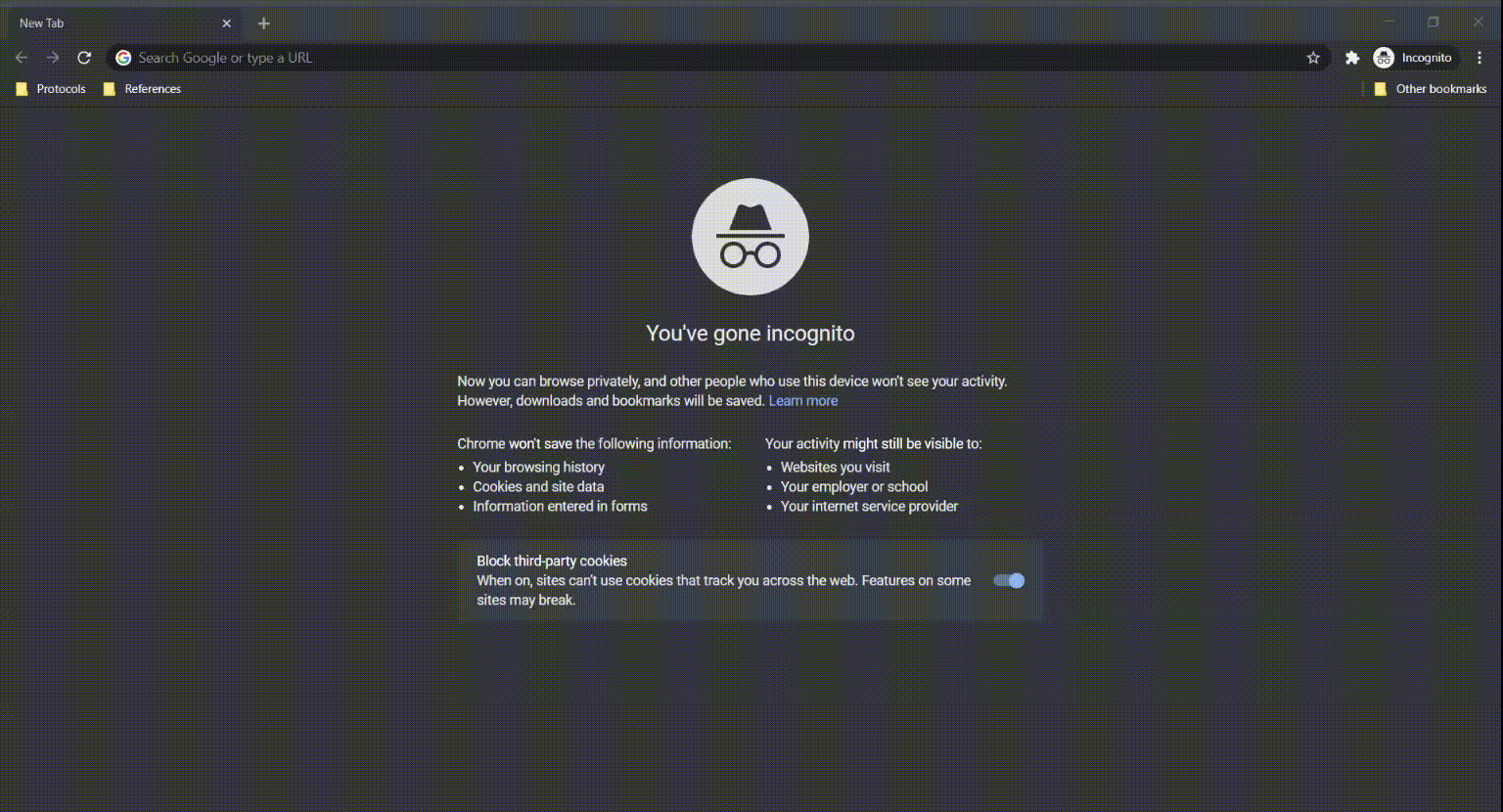 miniOrange Identity Management Features
---