Webflow provides a platform that allows businesses or people to create responsive websites without any technical expertise. It provides the pre-edited templates of different sites as per users need. Webflow allows users to accomplish most aspects of web development & website distribution entirely within the application, so go grab ready to use Single Sign-On (SSO) solution for Webflow.
Challenge faced by Webflow Users
Webflow users want a continuous and seamless access to their portal through their existing accounts. They don't wish for their users to have a separate set of credentials for logging in to Webflow. Webflow provides a way for its users to allow their users to log in to the platform seamlessly. But, an interface needs to be created which would allow this.
SSO Solution for Webflow
miniOrange provides an integrated SSO solution where a logged in user's existing session can be used to log the users into Webflow by creating a valid JSON Web Token ( JWT ). Webflow user is relieved from maintaining separate user credentials for its users.
As a result, miniOrange Single Sign-On (SSO) solution is implemented. Webflow users can now login into Webflow platform using their existing credentials.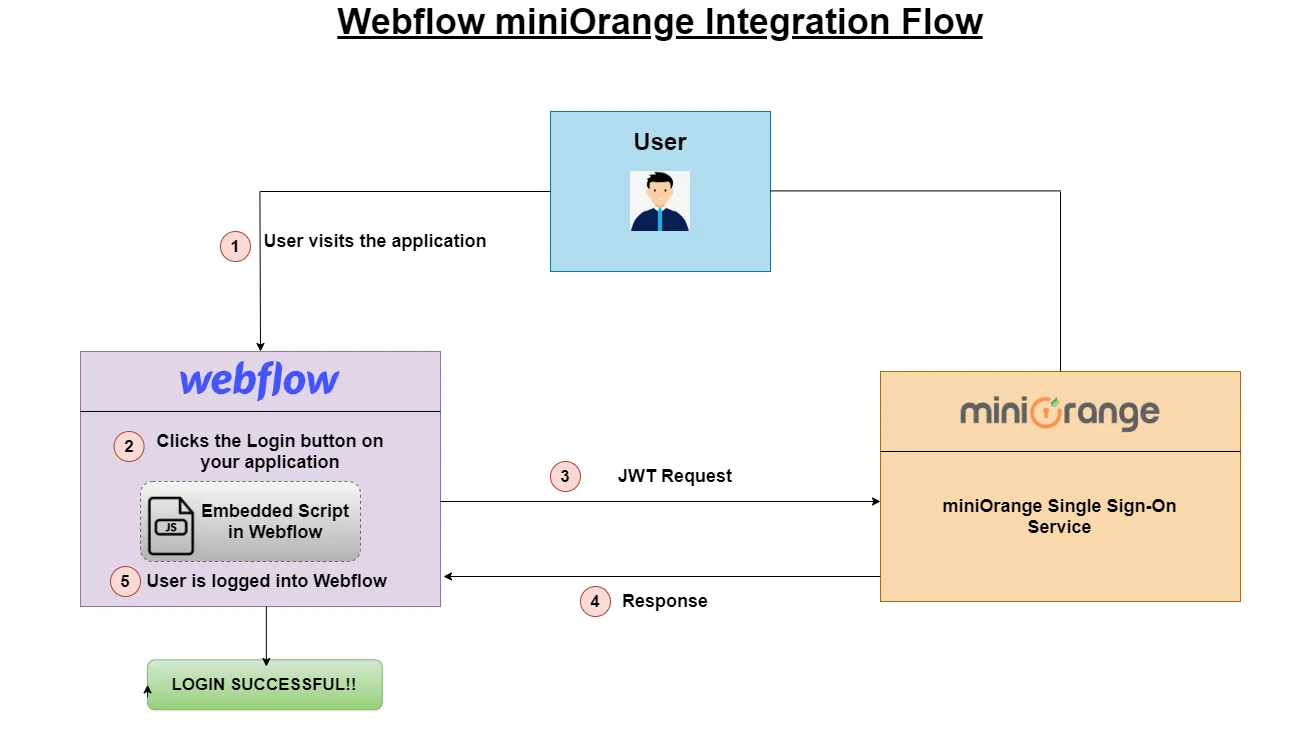 Pre-requisites:
Add an Identity Provider. Click here to view External IDPs and Directories we support. (In case you don't have IdP, you can use miniOrange as an Identity Provider)
Customizations support in Webflow mobile app to integrate sample code for enabling SSO.
This solution can be achieved with an easy setup which includes 2 simple steps:
miniOrange Identity Management Features